Posted by joneserooni | Filed under News/Blog
Thanks to Ray at Kool Kat Musik for helping distribute! Buy Isolated Twins Here! for $10 bux.
Ray sez – "This is all you need to know about this extremely catchy little gem: It's got Andy Patridge/XTC/Elvis Costello written, sung, and performed all over it! Imagine XTC songs delivered with the verve and enthusiasm of Elvis' Attractions and you're right there! Nothing else needs to be said! GREAT!!!!"
Special thanks to new friend and fan, Dave Bundy, who got me in touch with Ray. Dave is a great guy, who has a voracious appetite for power pop music. Thanks for the kind words and praise!
Posted by joneserooni | Filed under News/Blog
…and you are lazy like me (no touring, no self-promotion, etc) then then best way to generate some easy cash is have your tunes played on a nationally syndicated tv show.
Of course, my example happened without anything more than registering cds with BMI, making them available digitally and coming up with unique song titles. The Regis and Kelly Show had the famed "America's Got Talent" ventriloquist Terry Fator on as a guest and someone wanted some return music for the segment. Not too many songs with the word ventriloquist in them, but I have one! So :20 seconds were played and a few month later a nicely sized check arrived in the mail from BMI!

I can only imagine the vast fortunes the Rembrandts amassed with their theme song for Friends!
I never thought I'd say it, but thanks so much to the Regis and Kelly Show!
Posted by joneserooni | Filed under News/Blog
Been busy with work and other stuff. May actually get the old geetar out and start playing some acoustic shows (Eric mentioned he was interested). In other news, I went ahead and and had some cds made. YES actual compact discs of the 'new' album. So if you don't want to buy the electronic edition of it, or just want to hold the sleeve with artwork and info you can now purchase it for the low price of $9. Includes free shipping!
Posted by joneserooni | Filed under News/Blog
Yay – Digital distribution is coming online – Currently album is available on
Amazon
Rhapsody
eMusic
Napster – sign-in required
iTunes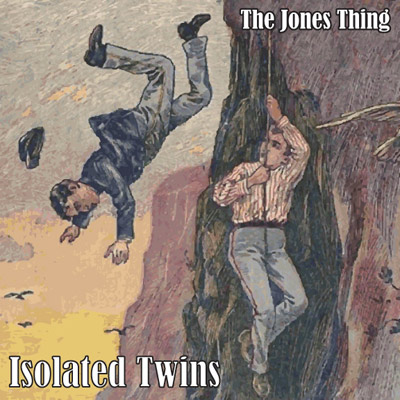 Posted by joneserooni | Filed under News/Blog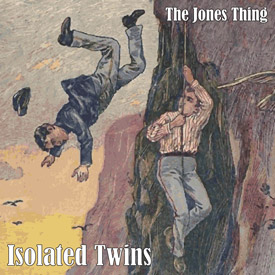 Mastering is finally complete! Electronic distribution will happen as soon as reverb nation releases it to iTunes and the rest of the online retailers. Look for the release of 'Isolated Twins' very soon.
In the meantime, here are the final notes for the album…
The Jones Thing – Isolated Twins – JON05
1. Evangelina
2. Little Man
3. Faster Faster
4. Floyd and Katrina
5. Born in a Cemetery
6. Over-Dosed
7. Maryland
8. Nothing Left to Give You
9. Martian Luxury Car Commercial
10. Swingy Memories
Trey Carmichael – Drums
Jeff Jones – Vocals, Guitars, Bass, Keyboards, Programming
Eric Neal – Bass
Mark Pittman – Piano and Organ
Joe Schwartzott – Lead Guitars
With special guests
Brian MacDonald – Trumpet on 'Faster Faster' and Flugelhorn on 'Swingy Memories'
Russell Bartholomee – Duet Vocal and Theramin on 'Over-Dosed
Chris Cannon – Vibraphone on 'Swingy Memories'
Paul Williams – Additional Percussion throughout
Mastered by Ian Cooper at Metropolis – London
Mixed by Paul Williams at Tomcast Studios
Drums Recorded by Chris Carmichael at Junius Recording Co.
Vocals and Instruments recorded at Windomerian Studios
Trumpets recorded on location via Cottongrass Remote Recording
Song Order conceived by Mark Pittman
Produced by JMJ
Special thanks to Harvey Barham for providing insanely expensive microphones and instruments.
Some very awesome performances by my friends. Trey's drumming alone is worth the price of admission.
Posted by joneserooni | Filed under News/Blog
Here's another preview – all electronic – called 'Born in a Cemetery'. Paul Williams did an excellent production job, adding nice aural drippings all over it.
Audio clip: Adobe Flash Player (version 9 or above) is required to play this audio clip. Download the latest version here. You also need to have JavaScript enabled in your browser.
Jeff – programming, percussion, gtrs, keys, vox