The Jones Thing is no more, but lives on forever thanks to the internet, digital distributors and streaming services.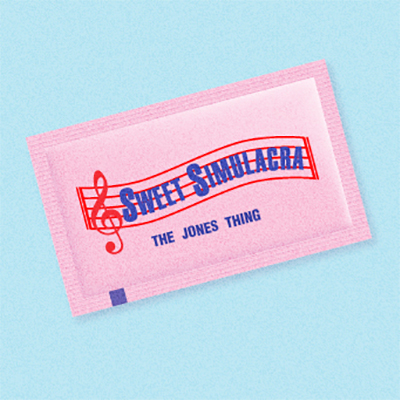 The songs are mostly upbeat and rhythmically irresistible (especially the title track and 'First Five'.  Perhaps the strongest song on the record is the very moving 'Anymore' with its glorious harmonies and lilting guitar line… The band has never sounded tighter. The interplay between Eric Neal's lead guitar and Jones' rhythm guitar is mesmerizing while Jeff vocally channels his inner Andy Partridge… And don't let the title fool you. Unlike the sugar substitute on the album cover, the sound of the record is pleasant and sweet, and there is real substance underneath.
– R. Bartholomee – EarBuzz. 
It was one of those things you can only liken to a badly acted "let's start a band" movie.
Chris One and Trey said to Jeff, "We heard your EP and we like your songs, we should start a band." Jeff shrugged and said, "OK." (Jeff is prone to 'aloofnicity') Eric wasn't there, so he didn't really get to say anything. Nothing happened for a really, really long time. Chris One left and bass player tryouts just weren't working out very well. So Jeff, Trey and Eric, who happened to actually be there this time, said, "Screw it, let's make a cd." And they did. And it was good. They recorded it with the help of a lot of wonderful people and started to get back into the groove, adding Joe and another Chris, we'll call him Chris Two.
Over the next five years they created three wonderful albums and played a handful of live shows.
The Jones Thing played music with interesting arrangements and structures, which most people find memorable, witty, sad, happy, mean, and, of course, movie-like.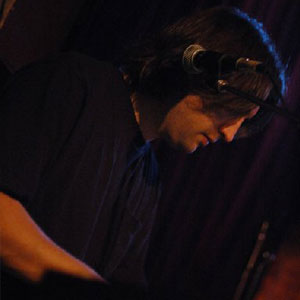 Chris Holt
keyboards, guitar
2005 & 2006 Dallas Observer Musician of the Year - 2006 Instumentalist of the year. Also plays for The Slack, Salim Nourallah, Sorta, Johnny Lloyd Rollins and a bunch of other bands. Anything you can do he can do better.
The Jones Thing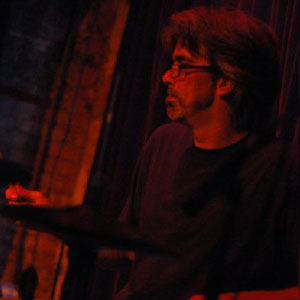 Trey Carmichael
drums, percussion
Drummer extraordinaire for the award-winning media darlings, Sorta. We suspect him of doodling naughty pictures in his spare time.
The Jones Thing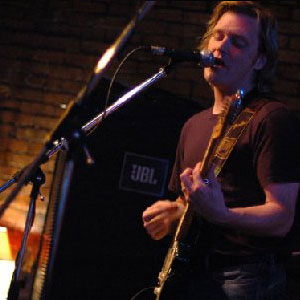 Jeff Jones
lead vocals, rhythm guitar, fidgeter
Known to fidget with songs just to torture the other band members. Plagued 2 to 3 times a week by a monkey puppet.
The Jones Thing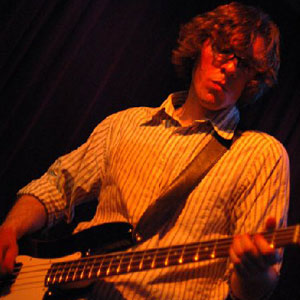 Joe Schwartzott
bass and guitar
Plays all over Dallas for Oliver's Army, Crushed Stars and Gentlemen Losers. Your hookup for copies of the Jr. Christian Science Bible Lesson Show.
The Jones Thing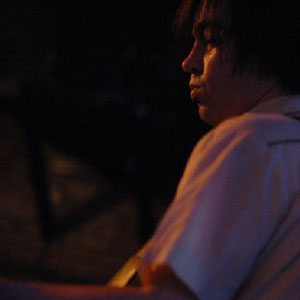 Eric Neal
lead guitar, bass
Multi-instrumentalist and vocalist for Escort Service, Kristy Kruger, Doug Burr, Fishing for Comets, Solly, Cas Haley & Woodbelly, The Slack, Solly, Bakin Roos, Cas Haley, Petty Theft, Gordon Keith, and Gentlemen Losers just to mention a few. Obsessed with Muppets.
The Jones Thing